An exploratory interview (also known as Informational Interview) is often the first step towards your career goal in your dream organization. It should not be mistaken for a job interview as it mainly gives the interviewee an insight into a particular career, profession, industry, and corporate culture of a prospective future workplace. The purpose of an exploratory interview is therefore to help the interviewee get a fair idea about the company and whether the job is the right match for their skills and personality. At the same time, such interviews help interviewers recruit strong candidates that fit well into the company's work culture and aptly match the job requirements.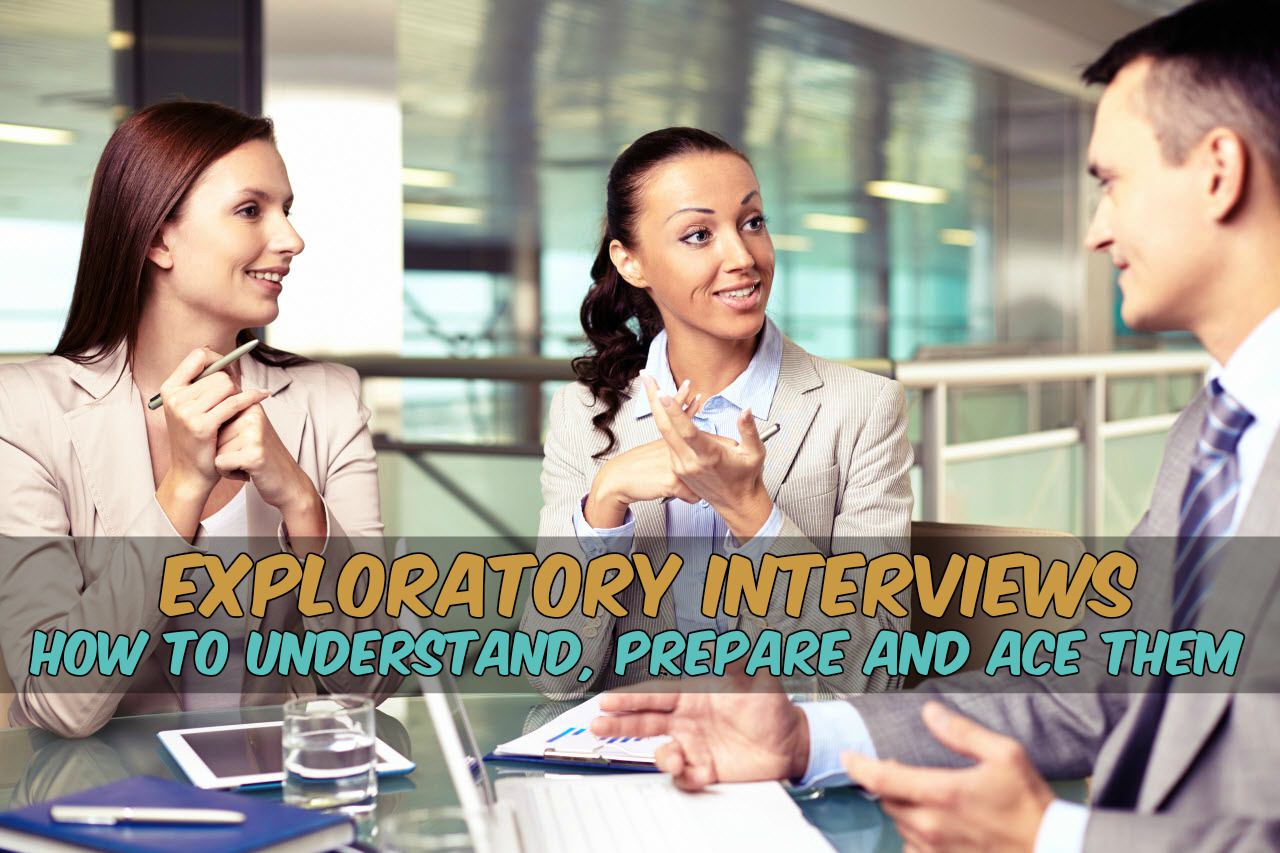 Image Courtesy to Pressfoto / Freepik
How does an Exploratory Interview Work?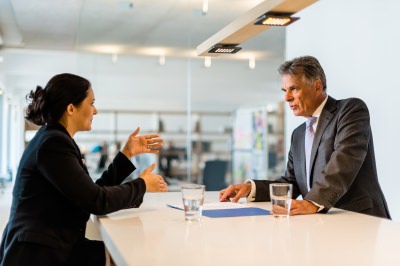 Image courtesy of franky242 at FreeDigitalPhotos.net
Exploratory interview gives you an opportunity to expand your professional contact network, gather more information about a particular job profile, company or the industry and figure if a chosen career path is correct for you, besides gaining interviewing experience.
From an employer's perspective, these exploratory interviews allows them to learn about the job applicant and identify their professional potential, strengths and weaknesses, in order to build up their candidate pool for future requirements.
Informational interview is different from a job interview as the interaction is not about a specific job profile. This interview helps overcome the issue with most conversations in a recruitment process, where either party hesitates to speak up due to the uncertainty if they are wasting their time with unfitting workplace or an incompetent applicant. Therefore, it is a rather unthreatening stage for discussion as both the parties learn about one another.
How to Have an Exploratory Interview Setup?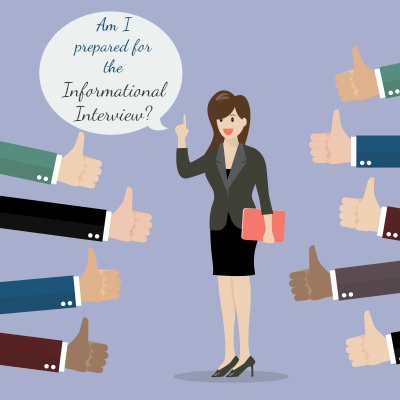 Image courtesy of Sira Anamwong at FreeDigitalPhotos.net
Informational interviews can be initiated either by an employer on a lookout for building a pool of strong candidates, or by a job aspirant looking to work in his dream company or simply looking for a new job for career growth.
The common most way to set up an exploratory interview is through people you know. Get in touch with mutual friends, family, clients, employers, former colleagues, etc. Anyone who can make introductions with people willing to do an interview in the company that you are interested in is a good way to get a head start.
Using online networks such as LinkedIn and joining various groups of people having similar aspirations and career goals is another great way to contact potential interviewers. Additionally, university alumni associations, local professional organizations, company websites, placement drives, job search engines, human resource contacts and professional recruiters are other ways to find people that are willing to share information.
If your contact in the company works in a different department than the one you are aiming at, there is still a chance that you may get to learn a lot about the company's vision and work culture, and might get in touch with other people within the organization.
The best way to get in touch with someone at the target company to arrange for an exploratory email is via email. The note should be precise and clear, mentioning who referred you, describing your interest in learning more about the firm or the chosen career track, and request for an exploratory interview at their convenience.
Be patient after sending the first email and do not be offended if you do not receive a reply promptly. You may follow up after a week in case of no response from the other end. It is in best interest of both the parties to meet in person, however, if the interviewer cannot make it in person, readily accept the invitation for a phone interview, and try to deliver your best there.
In case you are not able to get through the right person through your network, you may try contacting Human Resource Department (via phone or email) of the said company and request them to setup an exploratory interview. Mention about your interests in the said company, a certain job profile or a certain department, how the company suits your interests and how the company would benefit from you.
Expressing your purpose and interests is likely to get you an in-person session with an HR manager. However, you would need to follow up to ensure you do get an interview scheduled as hundreds of potential candidates contact HR representatives every day.
How to Prepare for an Exploratory Interview?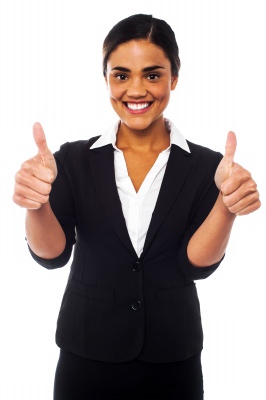 Image courtesy of stockimages at FreeDigitalPhotos.net
Before appearing for an informational interview, it is a good idea to do your homework and research on the company. Have a thorough look at the company's website, 'Careers' page in particular, to know about current openings. Search for company online and look for press releases or any other article that has the company name mentioned.
Be prepared to communicate precisely about your educational background and your current status at job front, your strengths and the reason for your interest in the organization and the career path. If everything goes well, your exploratory job may turn into a job interview and you can land your dream job.
You may expect the interviewer to ask you some of the questions like the sample informational interview questions mentioned below:
1. What is your job like on a daily basis?
Here the interviewer intends to understand what the candidate does on daily basis and what does the job entail.
2. How did your career path take you to the job from Company A to Company B?
With this question, the interviewer wants to understand the basic career path that led the applicant to this job.
3. How is the work culture in this company compared to the previous one?
This question is best to learn about the candidate's understanding on work environment.
4. What do you like the most about your current job?
Here, the applicant gives an insight about what keeps them motivated to do the job they are doing and why they continue to do so.
5. What do you like the least about your current job?
Since it is not a job interview, an interviewer may venture with outside questions. The idea is to understand what makes the applicant unhappy in workplace.
Tips to Excel in Exploratory Interviews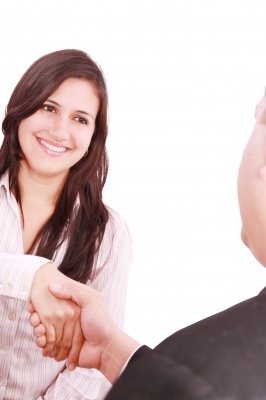 Image courtesy of David Castillo Dominici at FreeDigitalPhotos.net
To ace in exploratory interviews, like any other interview, stick to the following basic rules:
Be presentable and dress properly

Be punctual

Carry extra copies of resume along with a pen and paper to take notes

Learn as much about the company as you can

Ask questions about the company and the job profile that you might be interested in future

Gives honest and concise responses to any questioned asked by your contact

Listen attentively to any career advice offered
Consider exploratory interview as an opportunity to get genuine feedback about your qualifications, training and experience. Follow up with the interviewer via email or letter promptly, thanking for taking the time to meet you and for giving you the chance to learn more about the company.
Resources:
https://biginterview.com/blog/2011/08/informational-interview-tips.html
http://www.careerizma.com/blog/how-exploratory-interviews-work/
http://transitions.atwork-network.com/2007/06/04/ten-tips-effective-exploratory-interviews/
https://www.reference.com/business-finance/exploratory-interview-4b3cee88a8de816c