A college graduate has many things to do. If he has landed a job his attention would be on launching his career in a successful manner by excelling in his first job. Your attitude and work ethics plays a major role in deciding whether the job experience is good, and it will provide a platform for a future career.
When you are going on your first job, you should keep in mind that you have to nail it to give your professional career a kickstart. For making your career startup a super successful, here we have served 14 crucial tips that you should refer.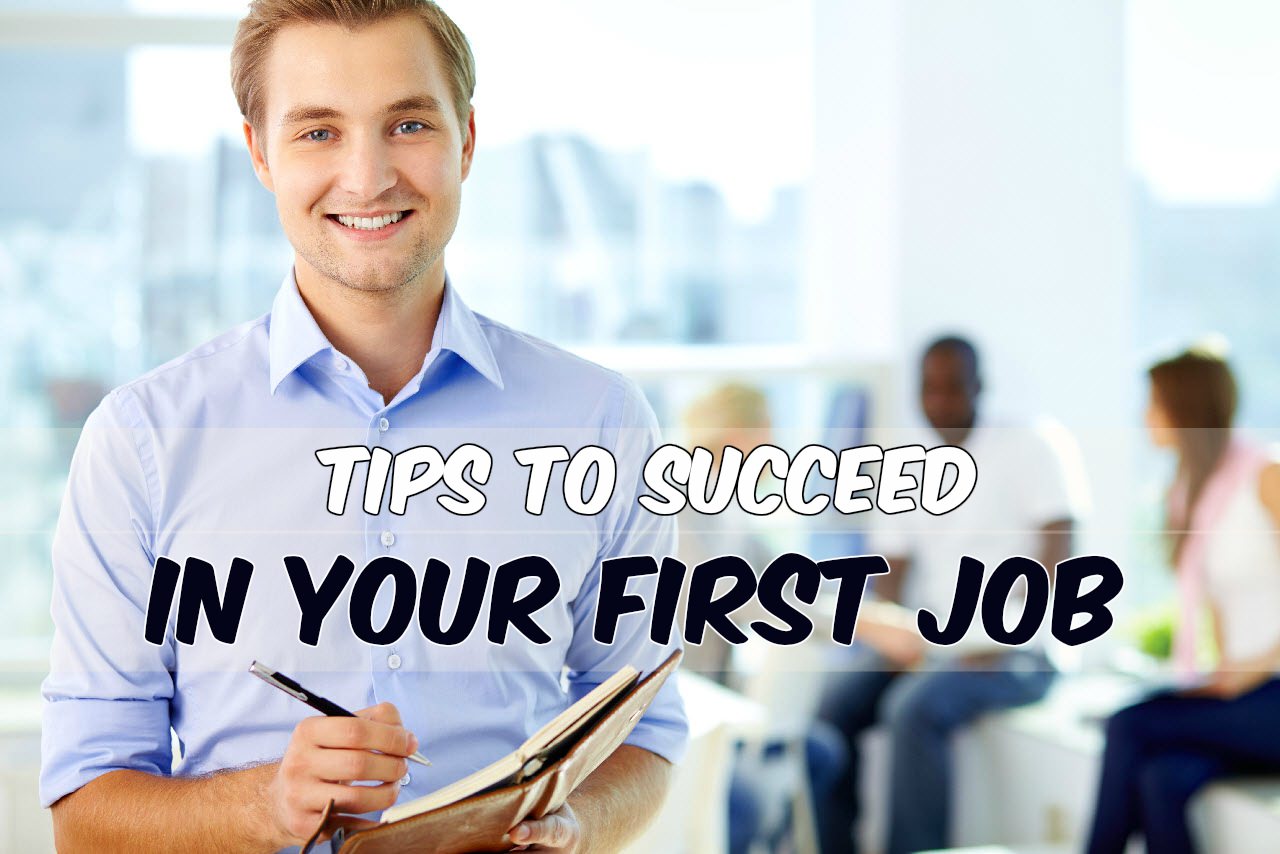 Below are few tips to succeed in your first job:
1. Know the preferences and expectations: It's important for you to know the preferences and expectations of your supervisor. Listen carefully to the instructions he gives, and ask other colleagues for suggestions to measure the supervisor expectations.
2. Arrive early: Plan to arrive early and stay late to prove that you really work hard.
3. Send email: Send emails early or late to your supervisor; this would prove that you are not only present, but also productive.
4. Provide frequent updates to your boss: You need to provide frequent update to your boss regarding the projects, and also, be clear to them that you make solid contributions. Take their help when you get stuck with the work, and also, figure out solutions to make things clear.
5. Don't miss work: Make a habit not to miss work unless it's very urgent. If you must miss work, work from home if possible, and put in the extra time to catch up.
6. Take up every task with enthusiasm: No matter how dull the routine is, take up every task with great enthusiasm. You are measured by the ability you carry in your initial phase, so take up every task in a positive and effective manner.
7. Avoid checking your cell phone: Avoid checking your cell phone and other social media outlets while you are at work. Employers don't pay you to chat with your friends, so keep this in mind.
8. Establish a complete LinkedIn profile: Try joining relevant professional groups and add as many contacts as you can. Ask for recommendation from your friends, colleagues, and other clients.
9. Introduce yourself: Be friendly and introduce yourself to as many colleagues as possible. By exploring various departments, you can easily make internal moves as and when required.
10. Help out others: Help out others if you have time or you wish to do it ( it makes your personality more pleasent). Before proceeding, consult with your supervisor, and if he is ok with it, go ahead!
11. Seek out potential mentors: Seek out potential mentors who can coach you towards success. It can be fruitful if your mentor has years of experience in teaching.
12. Associate with positive people: Try to avoid complainers and slackers, and only associate with positive people. Don't ever complain regarding your co-workers because you might get in trouble.
13. Be a team player: Try to be a team player and treat others positively. Give credit to others, and even assure that your supervisor is aware of your contributions as a team player.
14. Keep in touch: Try to keep in touch with your recommenders that have helped you to get your first job. These people can be helpful to you as your career develops.
You are on your first job, so make sure to fit in the best and set the stage for a successful career ahead and grow proffesionally in your career.
How To Succeed In Your First Job- Infographic