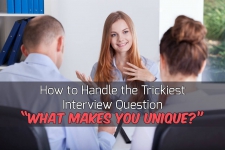 This million-dollar question "What makes you unique?" has a purpose and an ideal way to go about fulfilling it. Know why your interviewer is asking you this, what they want to know about you, and what will compel them to say those three magic words.
The pitch to 'sell yourself' need not be improvised; you can ..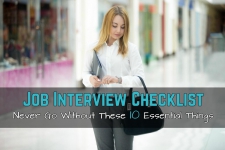 Printable version: Job Interview Checklist (PDF)
Congratulations! You have received the call letter for the interview. Now the second most important step is the preparation of the interview, you are already working on the questions to be asked in the interview and development of the skills. While you are walking an extra mile for the..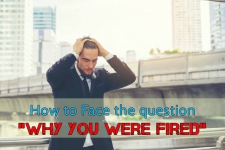 Being fired is reality of today's corporate world and it can happen to even best of us. Usually, when you share it with other that you are fired you hesitate for a while and may be you are not comfortable to face the series of questions. The Reasons for being fired are many such as cost cutting, expansion or amalgamation of units, change..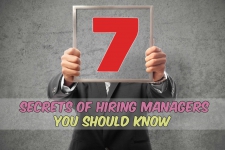 You must have received the call for your dream job. As everyone else, you are also excited about your job and want to stand out from others. The next step towards your job is getting through the hiring process. And for that, you need to understand the requirements of the hiring manager to hire the right employee. Well, the below are the few se..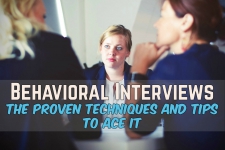 "How did you deal with XYZ situation in your last project" – if a question like this one puts you in a fix and you are unable to give a perfectly articulate response, you are losing out on significant points during interviews. While the primary requisite to a job is domain proficiency and experience, the secondary yet very im..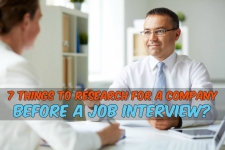 You might have got interview call for the dream job and you have done with working on your skills and resume so as others. Now it's time to be a bit extra from others i.e. by researching and enhancing your knowledge. It will not just boost up your confidence but also leave a good impression on your potential employers. Keep the following..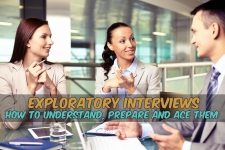 An exploratory interview (also known as Informational Interview) is often the first step towards your career goal in your dream organization. It should not be mistaken for a job interview as it mainly gives the interviewee an insight into a particular career, profession, industry, and corporate culture of a prospective future workplace. The pu..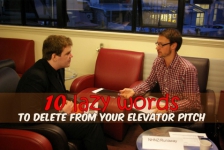 If you are looking for a job or new job, your one of the first tasks for to-do list should be crafting an attractive elevator pitch to keep engage the interviewer. The whole world is going online. We see new things discovered every day. Smart phones are getting smarter and people are getting lazier (thanks to 1000s of emojis). Let's have..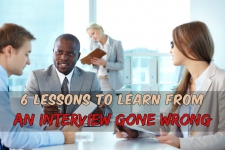 No matter how well you are prepared for an interview, there can always be something that pushes you deep down a loop. And even if you are poised to give your best the interviewer could be shrewd enough to lead you towards this!
Whatever be the reason, there could be times when leaving the interview room you feel that your dialogue di..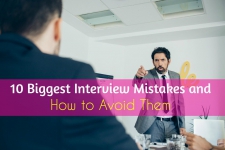 Job interview is so important because it offers a chance for organizations and job candidates to learn if they might fit well together. Candidates generally go into interviews hoping to prove that they have the mindset and qualifications to perform the job in question. But the biggest question is what you should not do when interviewing?
..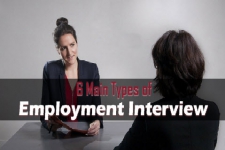 There are various types of job interviews, and you should be aware of them before facing them. You can also inquire about the type of job interview you will be facing so that you can prepare and get the best out of it. Don't be afraid to ask the recruiter regarding the type of job interview you need to face. This will help you and ..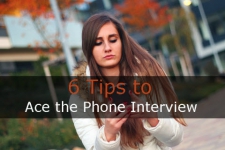 Many employers usually prescreen job applicants over the phone before they ask them to come and meet personally for the interview. If you are among them, prepare for a phone interview as carefully as your regular interview.
1. Preparing for a Telephone Interview
Read More