Email is a very important part of the entire job search process. You can surely distinguish yourself by paying attention to your electronic communications. In general, your emails should have words, not slang lines, full sentences and detailed information about you and why you are sending the mail to a particular person. The email you send should have subject line detail and files attached, and even the email signature is an important part.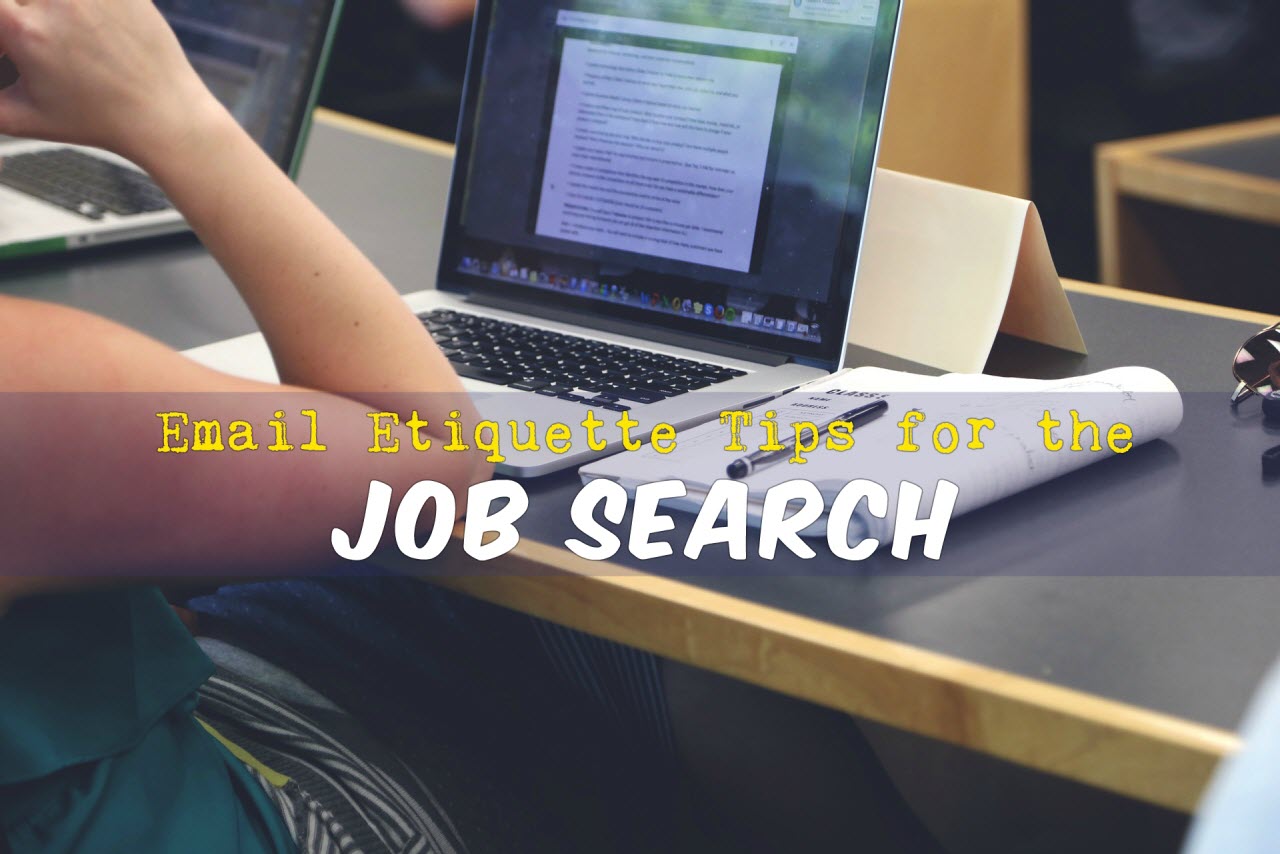 Below are few guidelines that would help email recruiters and potential employers.
1. Add your name and number: Add your name and telephone number at the end of the E-mail message. Many people don't add their name in emails, and this leads to more confusion. Few people have addresses, such as [email protected]. Such email addresses are really exasperating, and it creates a bad impression.
2. Spell-check twice before sending an email: Spell-check is a good thing, and you need to do this twice before sending an email.
3. Name your resume file: Don't name your resume file as Resume.doc or anything like that. You need to include your name in the file. Recruiters or employers might already have the Resume.doc file with them, so you should be particular with this thing. They can also change the name of your file, but it's good if you do it.
4. Give a call: Don't be hesitant in giving a call. If you need an immediate response, you need to pick your phone and make a call. It's easy for the next person to retrieve your message.
5. Type a thank-you note: It's good to type or write a thank-you note after finishing the interview. You may also not get shortlisted, but show your courtesy and send a thank you note. This might leave a good impression and help you in the future.
6. Check your file before sending: Check your file twice before sending it. If it has some viruses, you need to clear them first. Never send a virus-infected resume to the recruiter or employer. Few email services have free virus scan software, so you can send your resume from there.
7. Resume format: Your resume format should be in MS Word or RTF. Older versions are normally not readable, so if you have older software, get new versions and update your resume. The recipient at the other end should be able to read your resume easily. PDF files are acceptable at most places, but a few companies don't have this software and they don't allow users to download them.
8. Include Email Signature: Include an email signature with the contact details so it's easy for the recruiters and the hiring managers to contact you. You can also add a link to your LinkedIn profile. The hiring managers and the recruitment team can get more information from here.
9. Send a Test Message: Before you send the email, send it to yourself first for testing. If the formatting is perfect and everything looks fine, you can resend it to the employer.
9 Awesome Email Etiquette Tips for Job Seekers