Fresher's Guide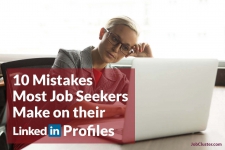 LinkedIn is one of the most powerful platforms for looking for a job. It allows you to build a detailed profile on an engaging template and gives you access to a huge pool of recruiters and domain experts. Using the tool right can quickly take you to your dream job interview. However, most people are making grave errors while creating their pr..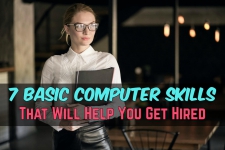 As we swiftly move towards paperless workspaces, every function requires at least some level of interaction with computers. Those with sharp skills in using computers get an edge over those who don't when interviewing for the same profile. And the good news is that using basic computer applications to get work done is not difficult at al..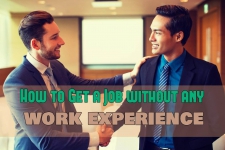 If you are feeling down and out because you lack experience needed to apply for your coveted job, remember you are definitely not alone in this situation, as we all begin this way. For those in this catch-22 situation (You can't get a job because you don't have an experience and you can't gain experience till you have a job), here ..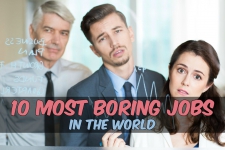 Here is a list of ten world's most boring jobs that will help those who can get bored easily while doing something. Such people must be conscious while considering a career in these job types. We all know a successful career startup plays a very important and significant part in all of our lives.
Have you found yourself st..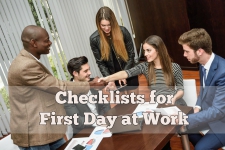 So it's your first day at work! A lot of things would be going around in your mind. We all have that fear of making a bad impression on the very first day at work. It might not be your first job or you might be a complete fresher, the first day at work is always nerve-wracking. Here are few tips to help you avoid rookie mistakes on your ..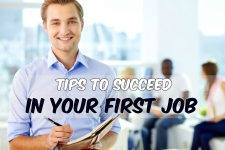 A college graduate has many things to do. If he has landed a job his attention would be on launching his career in a successful manner by excelling in his first job. Your attitude and work ethics plays a major role in deciding whether the job experience is good, and it will provide a platform for a future career.
When you are going o..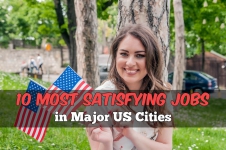 Job satisfaction leads to meaningfulness of job in your life. Research shows that when people are properly compensated and have a work-life balance, they draw immense satisfaction from their jobs. Such professionals are happy, content and productive as they enjoy a perfect combination of having satisfying jobs in USA that can make a diffe..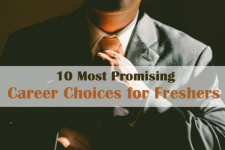 The world is moving at a great pace, and every sector is creating new field opportunities for the professionals. To choose the right career path for a bright future, freshmen should be very careful. Choosing the right path in itself is a tough job, both for students and parents. Freshmen are, nowadays, very worried a..