In this age of social media, personal branding is a necessary tool which will help you in getting your dream job. It will make you stand out from the others when it comes to tough competition. One needs to have a personal branding strategy in order to promote them to their potential employers. Having said that, it's not just about posting interesting links on social media and having a good looking website.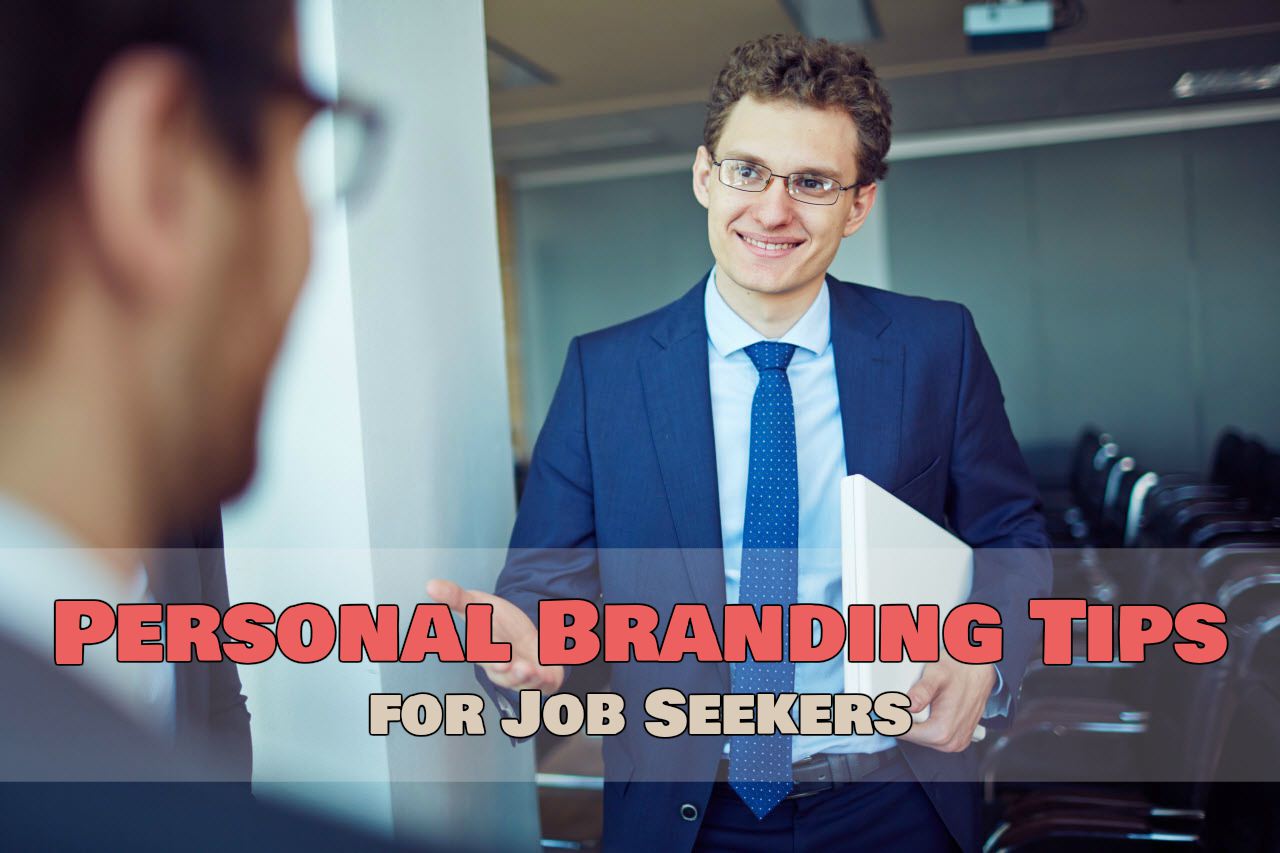 Designed by Pressfoto / Freepik
So, what exactly is personal branding?
Let's be honest! Personal branding is applying marketing tactics on yourself or in other words making you sellable. It's a process of identifying your uniqueness and putting in front of the world. An individual has to highlight his/her set of unique qualities and qualifications which makes them an asset to the potential employer. Your brand will speak for itself and help you land the perfect job that you've always wanted!
Why do I need personal branding?
Well, if you feel you don't, think again! You don't want to get lost in the enormous pool of talented people and loose the opportunity which you've always wanted. Do you? We know you don't! A resume that merely mentions your experience is not enough. Employers want to know what makes you unique and how you can make a difference in the organization.
This is where personal branding will help you in communicating your distinctive qualities and qualifications to your prospective employer. Mentioning that you are a team player and hard worker is redundant. What makes you stand out from the rest is vital!
Basic materials for personal branding
You must package yourself according to the requirements (not exaggerating at the same time). Try to provide point by point information about yourself. You need to have a properly drafted resume along with a compelling cover letter to start off with, complemented with your portfolio, awards and recognitions and references. All these must be customized as per the job requirement to make it a perfect fit.
Why do personal branding fails?
This might be a bit confusing to first timers. Personal branding is also dependent on social media and online presence. People react differently online. On one hand an individual might think to get more Facebook likes. While on the other hand, one might think to engage with as many people as possible with like-minded people. Both the cases are fine, but an employer would be more inclined towards the person who tries to engage with the audience. This is where you might face difficulty in reaching your personal branding goals.
Create a foundation of your personal brand!
So, here's the deal – create a base of your brand. What we are simply asking to do is state your unique qualities and personal traits. No bragging! Be it your online presence or your resume, do not boast about stuff you haven't done. That still is not appreciated by the hiring managers.
Draft your success story with all the components – the challenges you faced, the obstacles you had to overcome, what decisions you took, what results did you achieve? These pointers need to be mentioned in order to throw light on your talent that has got you here and more importantly how (not only hard work and team leading skills).
If you are finding it difficult to create your foundation, we recommend taking help from a branding strategist. In case you are not able to do so, here's a quick guide to get you on the right track:
Live a life which makes you happy & satisfied
Everyone leads a different life. You need to describe yours and male sure you're happy and satisfied in what you are doing. Living a life from payday to payday is no fun!
Write about yourself!
You don't need to be a writer to do so. What you write about yourself will become a medium of communicating your personal brand to the world. Make sure it's about you and your life's struggle, sacrifices and successes.
Be found on social media
Use technology as much as you can. There are various social media sites like Linkedin, Twitter, Facebook, Google groups where you can share the info about yourself. Choose your platform wisely – don't be all over the place.
Network with like-minded people
You can find people online who share the same interests as you do. Start engaging with them to build up your network. Connect with like minded people and share experiences. Try to create a win-win situation.
Create an influence in your group
If you are actively engaged with your network, you'll see opportunities coming your way. Depending on your career objectives, you have to judge which ones to act upon and which ones to pass.
Getting a job at any level, be it entry, middle or top, is not just about searching and applying on the right opportunity. It requires developing your personal brand and selling yourself as the best candidate present in the market.
Remember one thing- You need to present yourself as a complete package and there's no cookie cutter formula!