A cover letter is an important part of the resume, and it should be written perfectly without any mistakes. Any hiring manager will first look at your cover letter and make an impression about you and your qualification. A well-written cover letter can get you a good job, and thus, it's significant to consider this document and write it seriously.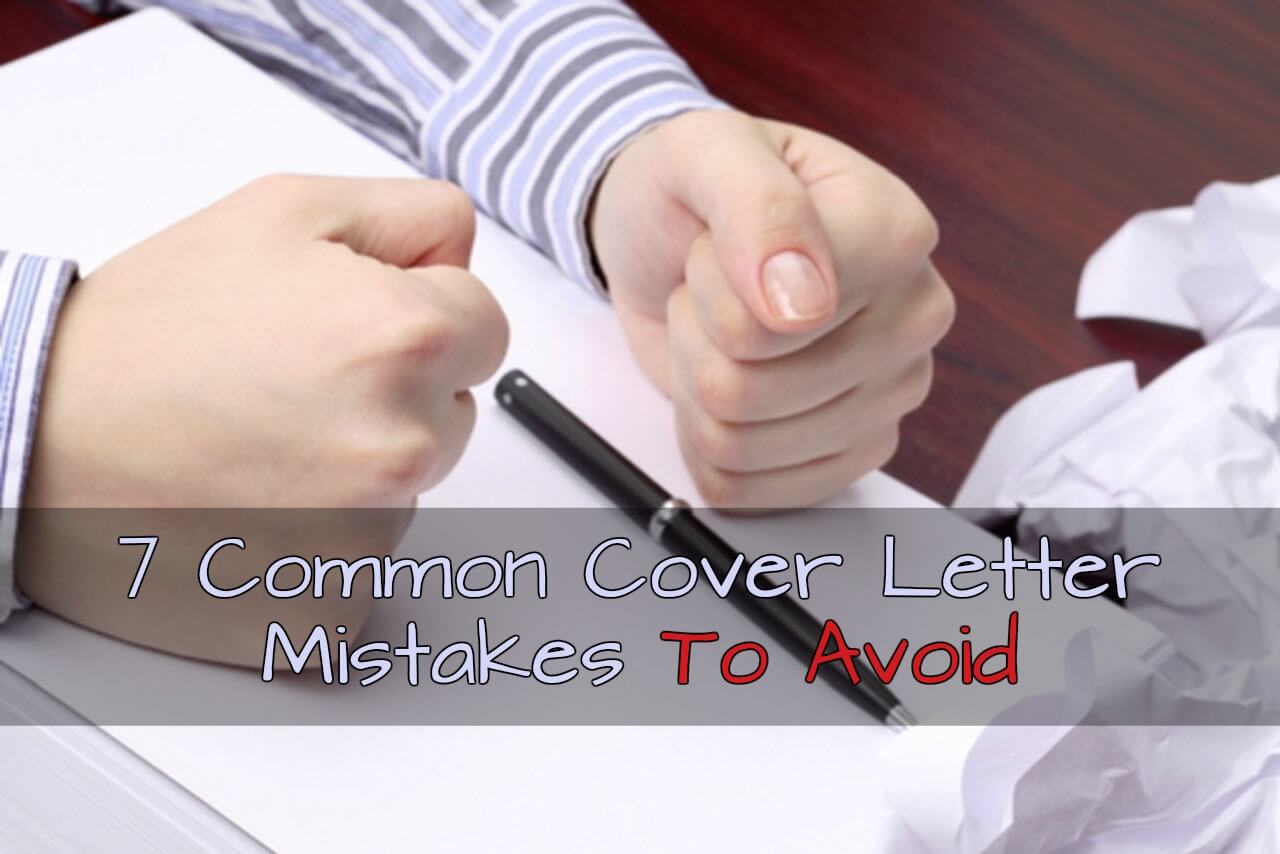 When you are in a search of job, the first thing you will do is to write your resume or update it. Next is the cover letter. For many job seekers, a cover letter is an addition, so they write them at the last minute. Few don't even bother to include a cover letter and have over-confidence in their resume. But they never know that it's their worst mistake. Below are few common cover letter mistakes that you need to avoid:
1. Just writing all about you
It may be unreasonable, but your cover letter should be about the employer as much as you write about you. Surely, you can tell the employer about yourself and your qualifications, but it should be in the context of their specific job requirement and need.
2.Starting off feeble
Your cover letter should not look feeble; instead, it should be eye-catching. So, rather starting it with, "I am applying for the post of Accountant posted at Myjobs.com," you can write, "Your need for an experienced Accountant is a good match for my seven years of experience as an accountant in various organizations." Thus, the starting of the cover letter should be striking enough to grab the recruiter's attention.
3.Writing a book
A well-written cover letter should be no longer than two paragraphs or a short page. Try to cut it short, and don't write for your cover letter. Make sure that your cover letter has small paragraphs that are easy to understand.
4.Using wrong cover letter format
Your cover letter format should be appropriate and well-written. Make sure to use a standard business letter format, and it should include things like date, recipient mail address and your address.
5. Skipping contact details
Many times, the cover letter and resume get separated when they reach to the recruiters. Thus, if they have only your cover letter, they should be able to reach you without any trouble. Close your letter and mention your contact details.
6. Not proofing the cover letter
You may be qualified for the required position, but you may fail because your cover letter is full of misspellings, typos and grammatical errors. Take the help of your friends and family and ask them to review your document. You need to make sure that there are no mistakes in your cover letter.
7. Using the same letter for every job
Daily employers see so many cover letters that they can easily make out that you have used the same letter for every job application. If you have not made any specific writing regarding the company, that means that you don't really care about the job.
We all know the fact that it's time consuming, but it's really worth to customize a cover letter for a particular job and the company.
Do's and Don'ts of Writing a Cover Letter- Infographic