Searching for a job is intimidating and a daunting task, but it's really important to get a good job in today's world. Job hunting can be made simple and easy by taking the right steps. There are several things that you need to consider while looking for a job that really matters for you. If you have ever thought what the person sitting on the other side will think of you while reading your resume, it will really help you.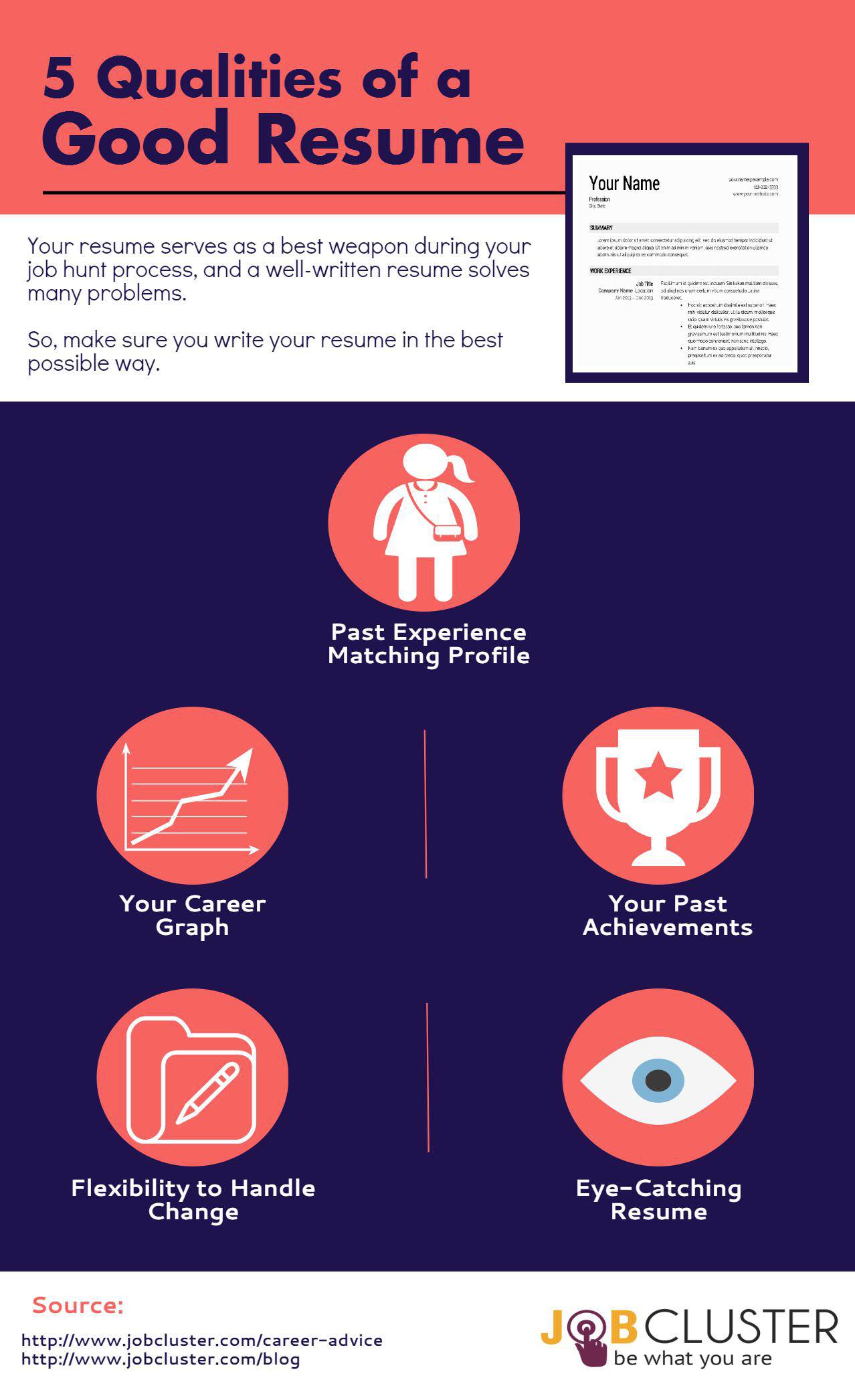 Working in any company means you need to be alert and constantly productive. You need to follow the system, its rules and regulation and many more things. Well, this cannot be proven in just few minutes during the interview. But yes, your resume can definitely work wonders for you. It can help you in many ways; there are not many documents that will show your consistency like a good resume. Your resume serves as a best weapon during your job hunt process, and a well-written resume solves many problems. So, make sure you write your resume in the best possible way. Below are few things that your employer might be looking for in a resume.
1. Past Experience Matching Profile
The job requirements and your qualifications should match with each other. Employers search for similarities between your past job and the job under question. Thus, you need to prepare your resume in such a manner that it describes everything needed.
2. Your Career Graph
Every employer wants champions, and they are in search of them. Thus, you need to present a steady curve in your graph. Your career graph should not be a plateau or something else. You also need to mention your responsibilities, promotions and the awards you won.
3. Your Past Achievements
If you have achieved any of your goals, you need to write about them. You need to write about your actions that led you towards your goals. You can also mention the awards given by the company.
4. Flexibility to Handle Change
Adjustment is the most important thing every employee should be open to. Can you easily change yourself and adapt to things? Can you cope up with the difficulties and come out positively? You need to prove this if you want the job; you need to demonstrate to the employer that you are a good performer and you can make the required adjustments for the new job. You can even list them in your resume, like your learning agility, communication skills, adaptability and your tolerance to the stressful circumstances.
5. Make your resume short and crisp
The recruiter is very busy, and he has only few minutes to read the eye-catching resume. Thus, in such a condition, the recruiter won't be able read a long resume even if he wishes to. You should make your resume short and crisp. It should include all the minute details, work experience, abilities and other professional information. You should be able to sum up everything nicely in your resume.