The thoughts of a person decide his personality, so basically, you are what you think. Being filled with the ability to think, the humans have the power to choose their own weather, they can choose the darker cloud or create the sparks. But the problem is that when people see the darker cloud of negative thoughts, they make them home and forgot the importance of having positive thoughts.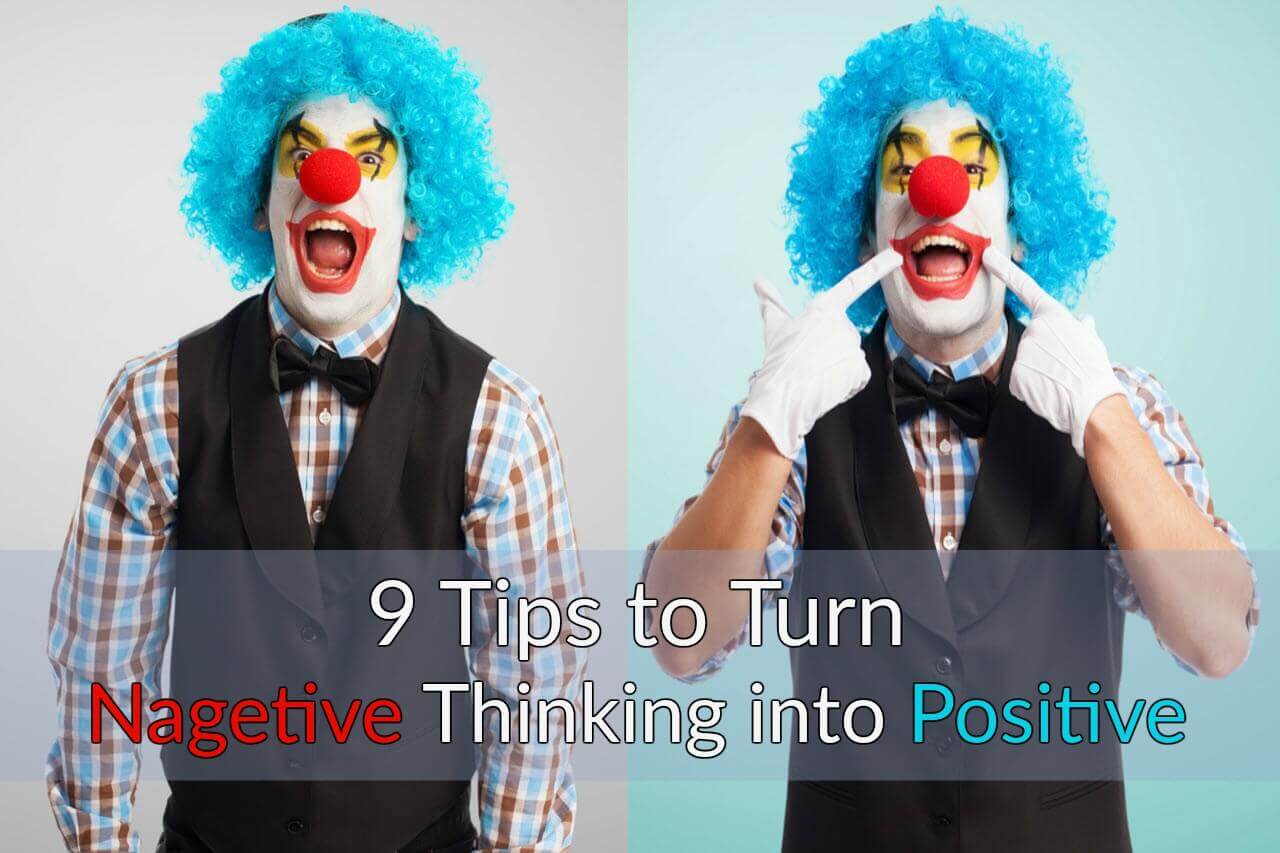 Image credit: Asier_Relampagoestudio / Freepik
Remember! The positive and negative thoughts are just like Yin and Yang, a pair which is a reflection of each other. Being human, thinking about all negatives and making a life like a curse is normal, each one have that phase, but it is not a permanent one, you have to find your sparks, your positivity, your success, your life and your own smile. Don't let the thunderstorm ruin the beautiful rainbow!
Making small changes in habits will lead to the positivity. Following are the few points that will help you to make your path easier.
1. Acceptance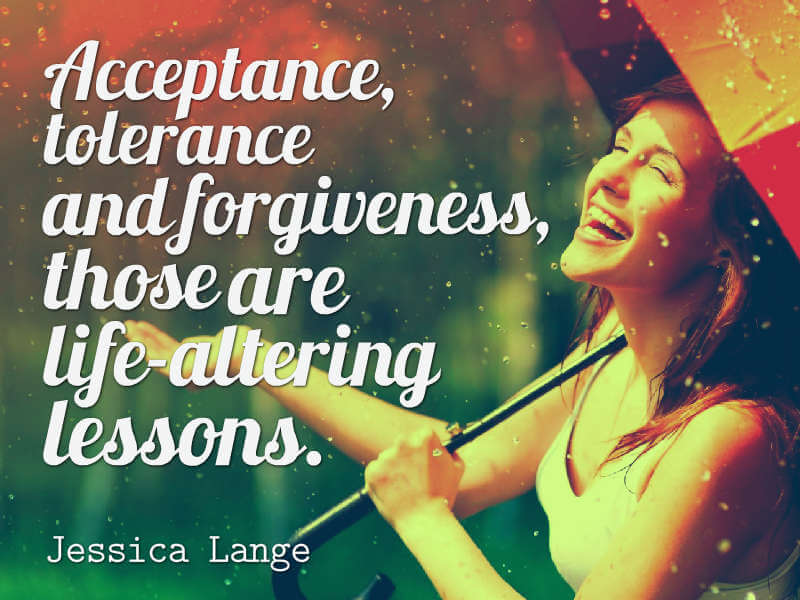 Acceptance will bring you at ease. Accept the each scar on the soul, the darkness of the life that leads you to the negativity. Sometimes being human, we are so much affected by the surrounding things, the stress in the air that it overcomes the positivity we have, it happens. So be wise and accept few facts of the life and start cutting off the negativity. Keep in mind that only acceptance of negativity will help you in replacing it with positivity.
2. Appreciation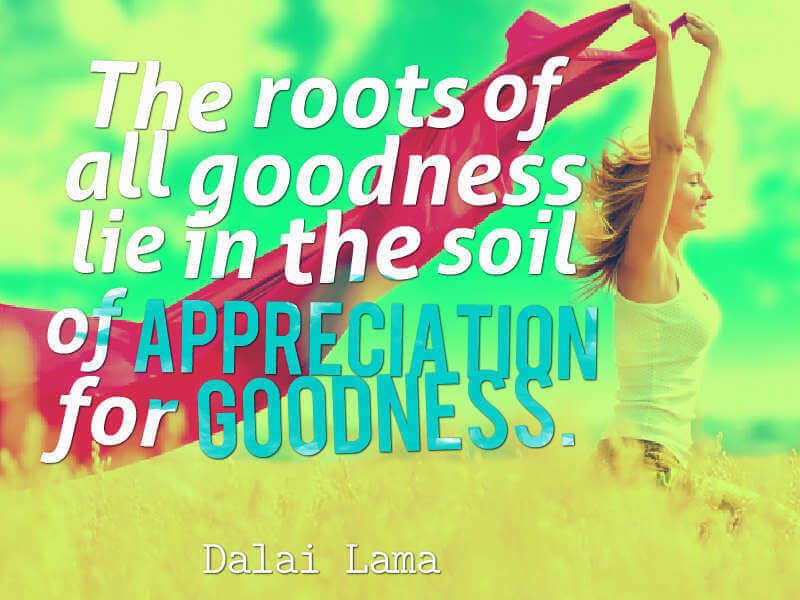 You know the feeling of being appreciated? It's happiness, a peace at mind and sometimes an overwhelming moment. So learn the art of appreciation, check your surroundings, you may find many moments where someone needs to be appreciated, do appreciate them and that smile on their face will definitely lead you to the happiness too. Life is not just for appreciating others only, so appreciate your own being too, see in the mirror and tell yourself "hey, you look gorgeous today". A small appreciation can bring a positive attitude!
3. Be Grateful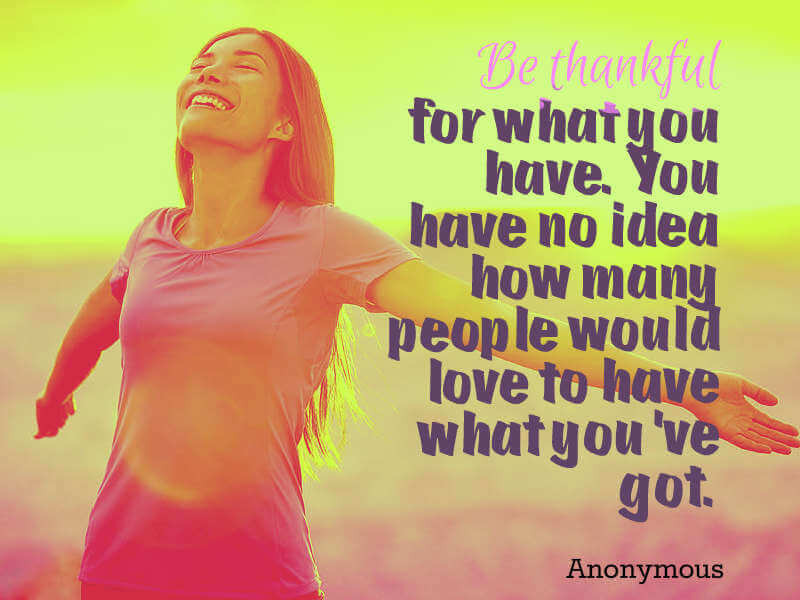 The almightily owes you so much, the nature had so many favors on you or just a guy who had cooked chocolate cookies for you, which instantly brought a big smile on your face and plenty of other things which made your life easier. So stop for a moment and show gratitude, say thank you. List out the 2 or 3 things daily, for which you are grateful. This simple habit will help you in seeing the bright side of your life. Count the blessings you have!
4. Coffee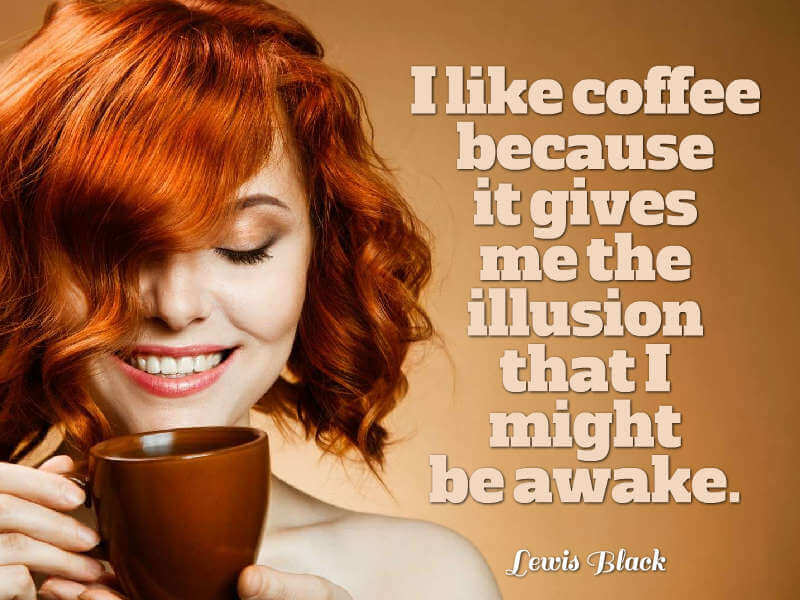 Coffee, that magical smell, which brings a joy on your face! Have a cup of coffee daily or it can be anything like juice, cake, chocolate or anything which makes you happy and spend a half hour or hour just with you. This power hour can be accompanied by the books, tunes or any creative hobby which gives you satisfaction or just sit down and bite few positive thoughts. This habit will give you the time to analysis yourself, to listen to your own story, the unspoken waves of the words and to pamper the wounds!
5. Do yoga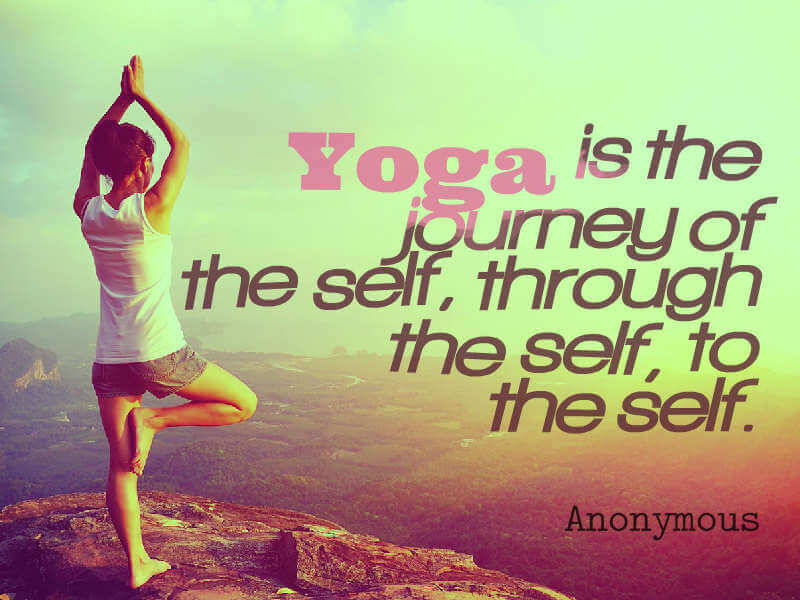 Yoga! Everyone has been advised in life once or twice about yoga. But by any reason you haven't adopted this best habit yet, it is high time to adopt it. The yoga will help you to keep the harmony between the negative thoughts and positive thoughts. Apart from this, it has dozens of health benefits, which make you feel good. Remember yoga is all about having the conversations with inner you, to the soul and perhaps it's the most important task you are avoiding.
6. Go for goals and good habits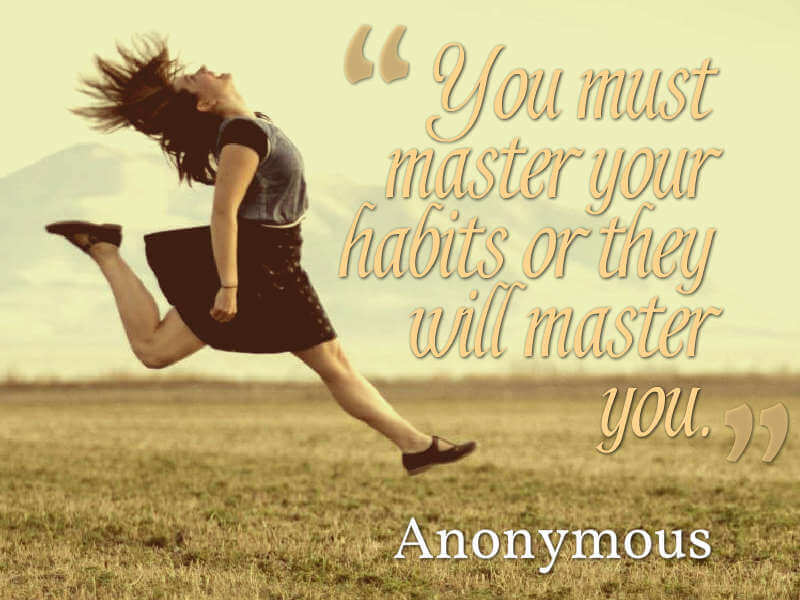 Positive thinking is the outcome of the things surrounded by you or within your mind. So set few goals for you or just simply make the bucket list, a list of small things you always wanted to do. This will help in two ways, first, you always have something to do so you don't have a time for negativity and second the joy or feeling of accomplishment will give you reasons to cherish.
7. Be Helpful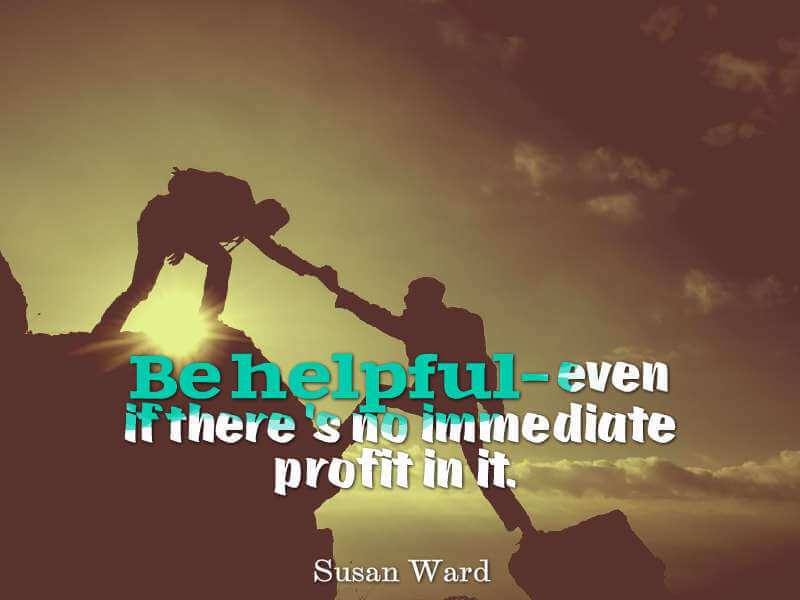 Helping is another way to celebrate the life, try to help the people surrounding you. No matter how small it is, like helping a kid in fixing the project or offering a lunch to those who needed it or giving a smile to the sad looking stranger and wishing a good day. This all things may sound very small but they have an immense impact on you and your mood. It's ultimate help to you!
8. Sing a goodbye to stress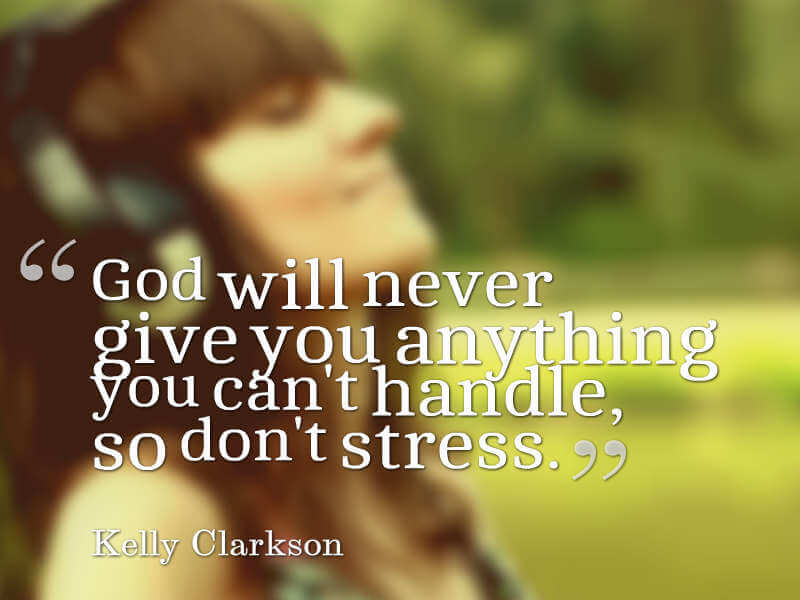 Singing relieves stress, so as listening music or playing your favorite sports. Whenever you felt the pressure of negative thoughts or the situations which are making the pain in your veins, go on the ground and hit the few goals. There will be the situations which make you feel down and you might end up in tears, but it's not the ultimate truth of your life, so concentrate on fixing the things rather than stressing about it.
9. Turn the tone into positive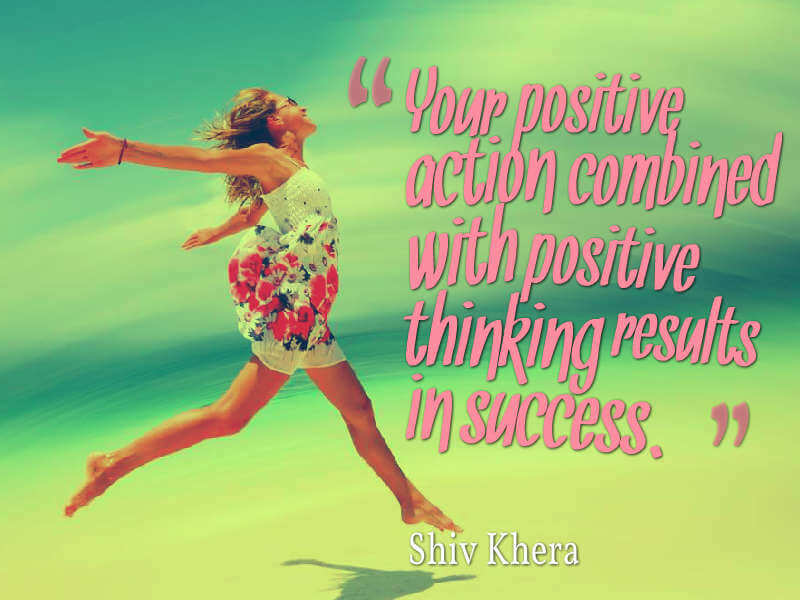 This is the most important thing you can do to yourself. While you are prioritizing the positivity, changing your tone into more positive will turn your overall personality into positive. You can use the positive words which will also improve your communication. Instead of saying "I don't have time I can't join the party "you can say" I have already prioritized few things, but I will try to come to your party" The simple change can bring an awesome positivity.
There are plenty of ways to turn the negative into positive, but both are essential for humans, as there will be no sparks in the sky without thunderstorm!